Is it best to pay for cosmetic treatment?
November 28, 2013
An article about cosmetic treatment and what is and isn't available on the NHS. This article looks at alternative options to the NHS for those who seek cosmetic surgery.
NHS Alternatives
If you are looking for a type of cosmetic treatment that is more for your peace of mind than a medical necessity, then there are a growing number of private companies and clinics who can offer a wide range of treatments.
From botox to cheek implants, from a face lift to breast enlargement, or even lip fillers to skin peels, there will be a company out that can offer you the treatment you would like to receive. Whether you live in Edinburgh, Birmingham or London cosmetic surgery clinics are springing up all over the UK.
Costs for cosmetic treatments aren't as prohibitive as they once were. In fact once one London cosmetic surgery started offering patients a regular payment plan to pay for their treatment, it didn't take long for others to follow suit. Nowadays most private clinics offer some kind of payment plan rather than simply demanding the full fee upfront.
Be sure to check the professional credentials of any company that you contact and be sure only UK certified medical treatment is used by a properly trained clinician. Check reviews of the clinic you are interested in and speak to patients who have gone through the cosmetic procedure you want to have done, if you can.
NHS
Cosmetic surgery is only available on the NHS if the person is proved to have severe psychological or physical reasons for needing the treatment.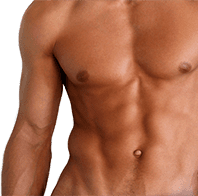 For anyone seeking cosmetic treatment the first stop should be your GP who will be able to work out a suitable treatment and refer you to the most appropriate consultant. Even if you decide to go to a private clinic it is always best to be referred from your GP first as it means the consultant at the private clinic will have access to your medical records. This can be important if your case is not straightforward.
The types of cosmetic treatment that are available on the NHS are:
Breast reduction if you are experiencing severe shoulder or back pain
 Breast implants if you suffer from severe under development or lop sided breasts
Abdominal surgery such as a tummy tuck as a result of essential     abdominal surgery
Nose reshaping if you have problems breathing
Eye lid reduction if your vision is affected.
Whatever your request for cosmetic treatment, the advice is to make sure you know what you are getting yourself into. NHS cosmetic treatment will often require a psychological assessment first as well as a physical check up. Even private clinics are now offering psychological assessments before the treatment is given to ensure the patient can cope with the cosmetic changes to their face or body and live with the changes afterwards.
Do your research beforehand so your surgery ends up being everything that you hoped it would be rather than everything you didn't want.
AUTHOR BIO
Maya Thomson is a freelance writer and blogger, who regularly writes health related articles. Her advice for people seeking safe cosmetic treatment is to contact reputable firms like Botonics and be referred via your GP.